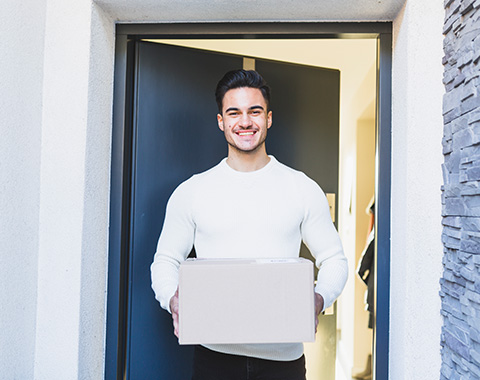 The Industry sector plays a huge role in supporting the global economy
Today, both B2B customers and end users want to receive their goods faster and track them at every step of the journey. This requires better resource planning, management of the logistics chain and advanced business intelligence. Any weak link in the chain can have a huge knock-on effect for the timely distribution of goods – be it via road, rail, air or sea.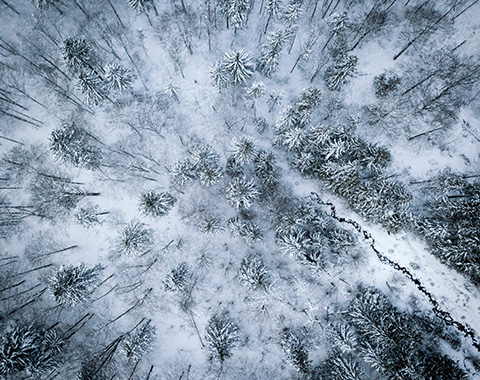 We help logistics service suppliers across the globe
Axians understands that logistics companies need fast and efficient processes, based on up to date information. We help logistics service suppliers across the globe – including warehouse and storage companies, distribution and logistics centers, postal express and parcel delivery companies, and couriers – to make this a reality and keep things moving from A to B, no matter what.
OF EVERY HOUSEHOLD'S BUDGET IS SPENT ON TRANSPORT GOODS AND SERVICES.

TONS A DAY OF GOODS ARE ON THE ROADS ACROSS EUROPE.

OF TRANSPORT AND LOGISTICS DECISION MAKERS ARE CONCERNED ABOUT THE AVAILABILITY OF DIGITAL SKILLS.

Predictive data analytics and business intelligence solutions also ensure organizations can obtain real-time data from connected objects
Helping to better predict and plan activities, streamlining processes and operations.
BUSINESS APPLICATIONS AND DATA ANALYTICS
Enterprise Networks
Enterprise network solutions underpin our technology provision for logistics companies, ensuring they have the right tools in place to effectively plan, optimize and better predict activities for improved processes.
ENTERPRISE NETWORKS
Manage logistics processes to grow and scale
The Axians geo.logic solution provides an innovative approach to managing logistics processes. It combines agile cloud services with years of experience and security expertise, to help companies scale and grow as quickly as needed.
Intelligent warehouse management solution
Our solution (transport management system) is designed to help logistics providers manage the entire transport chain, as well as associated workflows. The innovative WMS solution provides intelligent warehouse management capabilities, and our digital twin offering helps to better plan resourcing and time requirements within the warehouse environment, through accurate sensor information – helping save time and money.
Contact us
"*" indicates required fields